Jim DelGiudice - Photography
---
The past four years have been exceptionally creative ones for photographer Jim DelGiudice of Convent Station, winner of the Arts Council of the Morris Area's Outstanding Professional in the Arts Award for 2001. A retrospective exhibition of eighty of his photographs, entitled 20 Years, was shown at First Night Morris County in December, 1999. Sponsored by the Arts Council along with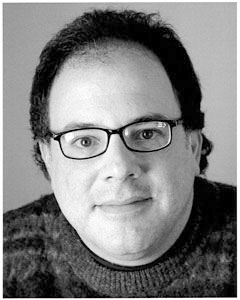 Homeless Solutions, Inc., it traveled to five sites around the county, raising money and awareness for the homeless shelter. The exhibit's popularity brought it back to First Night, where it was expanded and reprised with the title Turning 21.

In March, 2000, Jim, who teaches at three local colleges, was cited by the Morris 2000 organization and the NJ State Legislature for his lifelong efforts on behalf of historic preservation and the arts in New Jersey. In June, his lecture series Morris County, USA served as the basis for the local history supplement to the 100th anniversary edition of Morris County's Daily Record. In July, his second one-act play, the comedy Iggy's Lament, was produced by the NJ Arts Incubator Festival at Kean University. He also provided voice-over narration for that year's United Way of Morris County Campaign video, as well as the AAA NJ Automobile Club's series of public service announcements for child safety on NJN.

2001 heralded the release of The Architecture of Bergen County, New Jersey, by T. Robins Brown and Schuyler Warmflash. The second book of Jim's photographs to be published by Rutgers University Press, it also marked the second time that his photographic contribution to a publication won him a share of the New Jersey Preservation Award. At the awards presentation at the State House, he was also recognized for his work with Drew University's Certificate Program in Historic Preservation.

Bergen County also served as the venue for an exhibition of Jim's architectural photos which was held in Spring, 2002 at the Meadowlands Environment Center. In July, his third play, Life Without Father, was produced by the Morris Museum's Bickford Theatre as part of The Diner Plays. And finally, he served as guest lecturer for the museum's current major exhibit on our state's role in World War II.
---
Joe DeVico - Digital Imaging
---
Joe is a full time musician who has spent countless hours sitting behind a computer working with and manipulating digital images.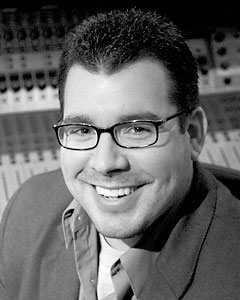 Although a trained musician, his passion for both photography and technology were the perfect match for Jim's years of photographic experience. He approached Jim in 2001 to advance his photographic abilities to meet his advancing digital imaging skills. After a few months of sharing knowledge with each other, Jim and Joe realized that they're experience was perfectly suited for one another and should start working together full time.
Joe's talents are put to use in both the digital darkroom and as a web designer. Along with his knowledge of digital sensor design and theory, he is experienced with both the Macintosh and PC platforms and uses Photoshop, Expression Web, Premiere and Flash on a daily basis as a part of his design work.
His publication of the "poor man's calibration method" has helped many intermediate and advanced photographers get vastly superior results from their digital imaging. To find out more about Joe you can visit his personal site at www.jdvmusic.com.
---